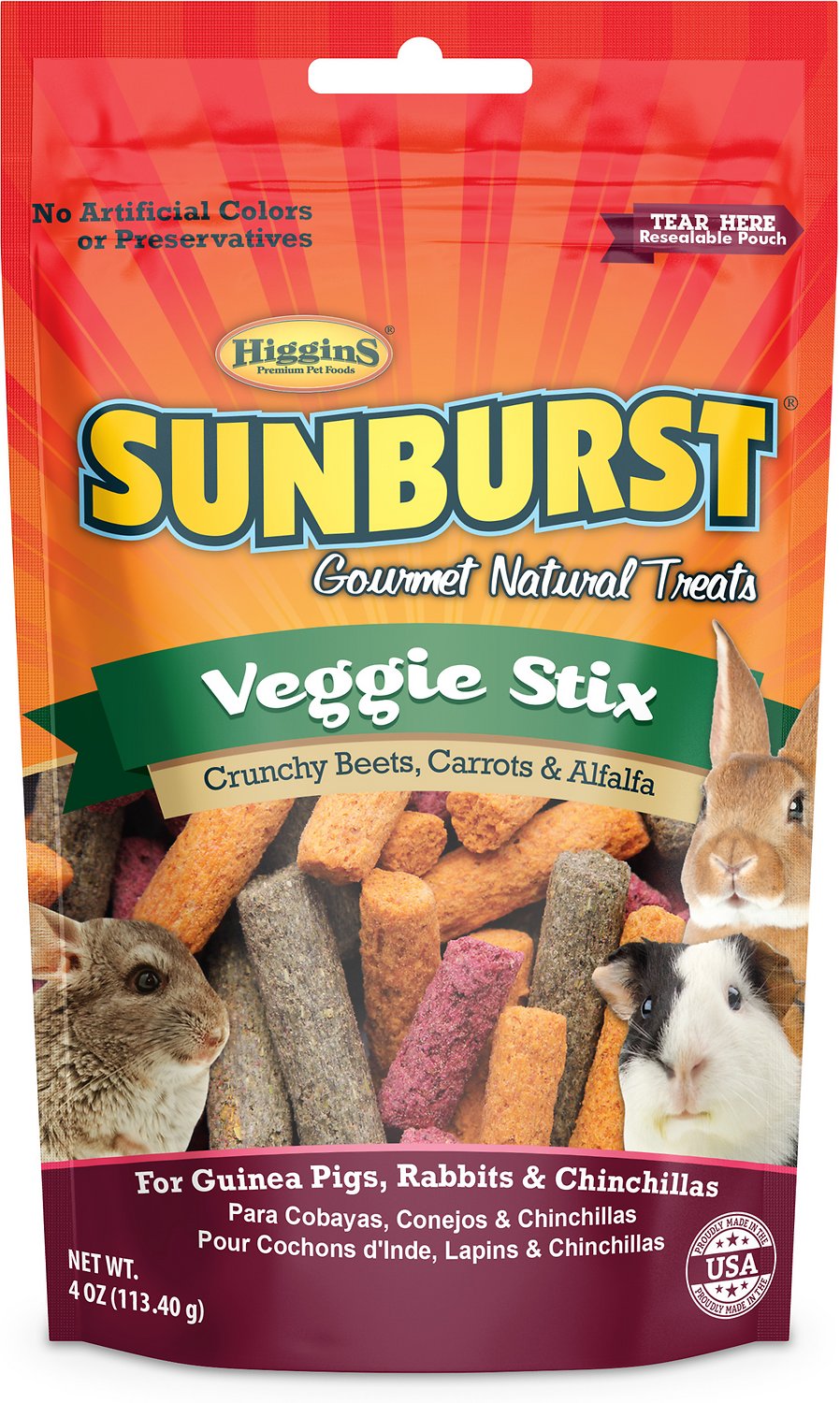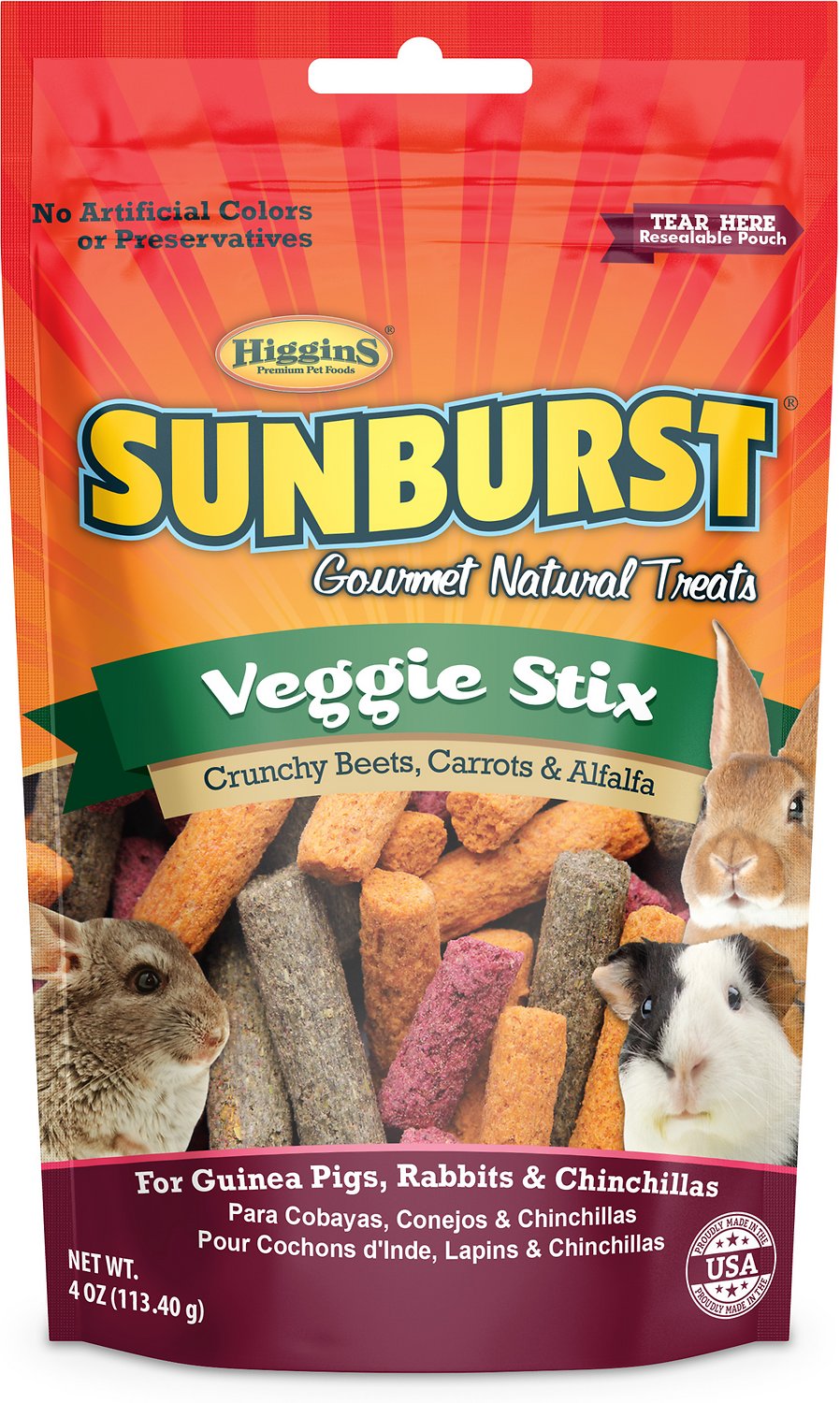 Higgins Sunburst Veggie Stix Gourmet Treats for Guinea Pigs, Rabbits & Chinchillas, 4-oz
Rabbit
Price :
$4.99
Click Here to check if you`re eligible for Local Delivery
Sunburst Gourmet Natural Treats for small animals are an assortment of fun, healthy, natural snack mixes that supplement your pet's regular diet. Veggie Stix for Guinea Pigs, Rabbits and Chinchillas are a unique treat of cooked (extruded) vegetables, sun-cured hays and grains made into tasty sticks. Your furry pet will delight in this crunchy, healthy treat that encourages foraging and is high in fiber!
Ingredients
Ground Corn, Ground Wheat, Alfalfa Meal, Ground Carrots, Ground Beets, Sunflower Oil, Cellulose.
Sunburst Treats can be fed in a separate treat dish or mixed with your pet's daily food. Discard any unused portion before feeding again. Feed treats to not exceed 20% of your pets total daily food consumption. This helps to ensure that your pet is receiving the required nutrients from its regular fortified food.