Crumps' Naturals Traditional 100% Beef Liver Fillets Dog Treats, 5.6-oz
Treats
Price :
CA$12.99
Click Here to check if you`re eligible for Local Delivery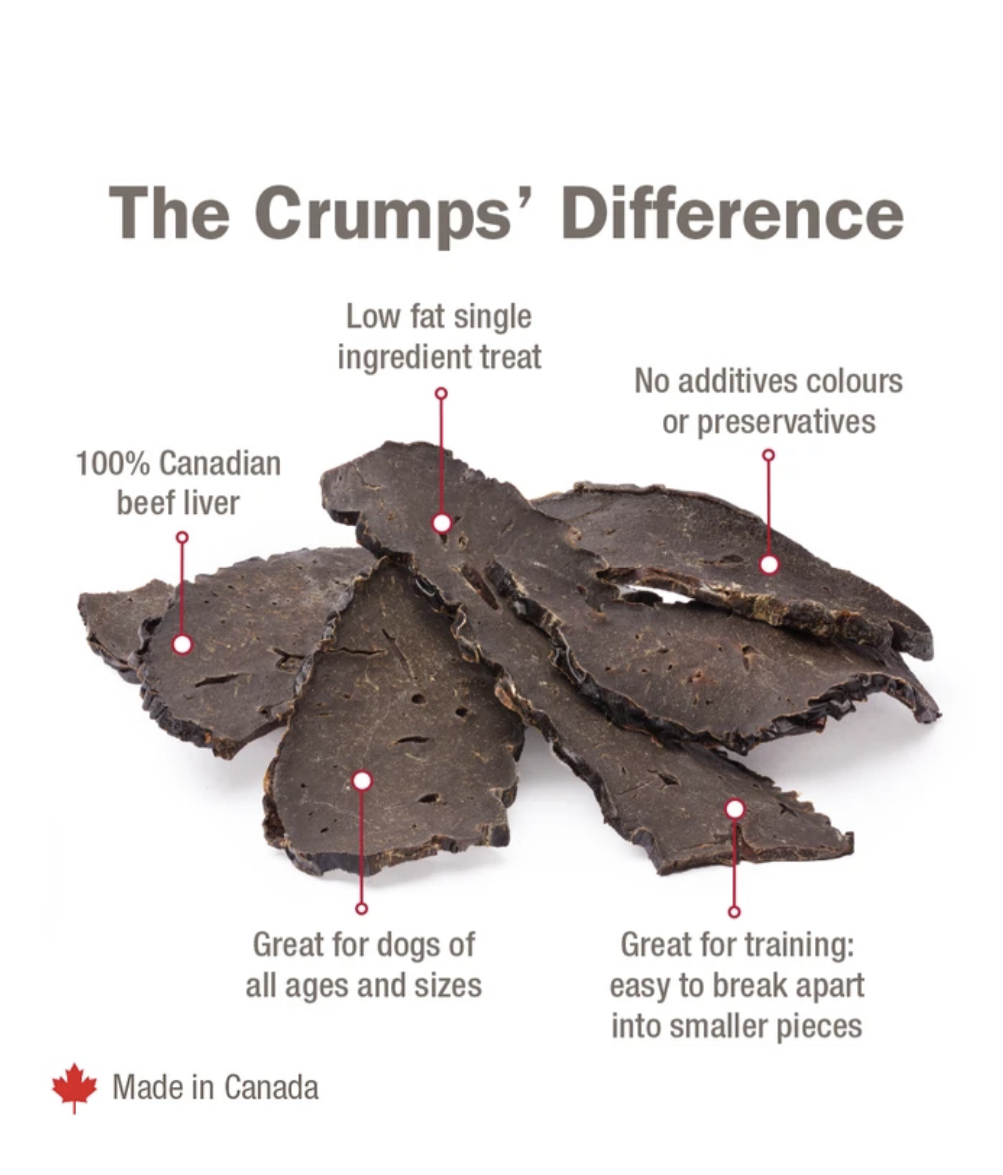 Our signature treats loved by even the most discerning dog! We start with 100% federally inspected Canadian beef liver, slice it thin, and slow bake it to perfection. The liver fillets large size makes them perfect for large breeds and working dogs, while their ability to break apart easily makes them great for feeding canines of all breeds and sizes. Every treat is made of quality dehydrated beef liver, making it full of protein and highly nutritious!

Make your dog's snack time healthy and fun with our Traditional Liver Fillets dog treats!

• Made in Canada
• Single ingredient
• Pure protein source
• Low in fat
• Thinly sliced, slow baked, Canadian beef
Ingredients
100% Beef Liver