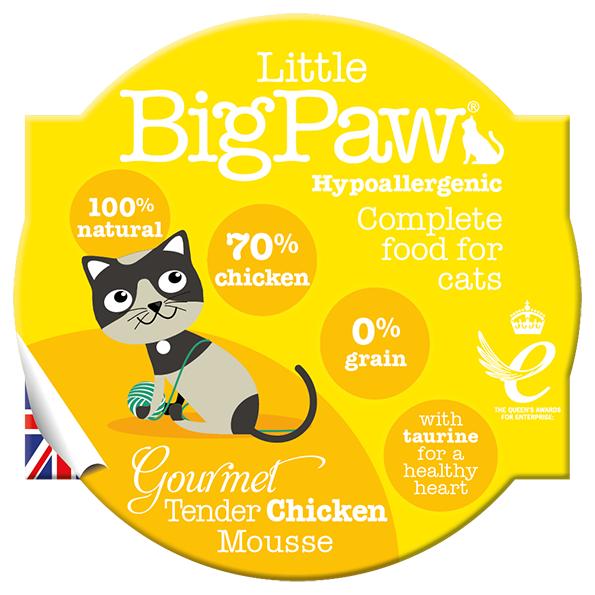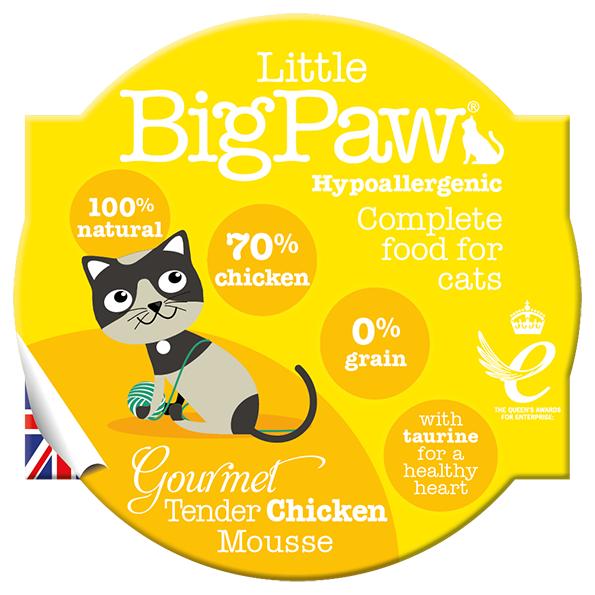 Little BigPaw Gourmet Tender Chicken Mousse Wet Cat Food, 85-gram
Wet Food
Price :
$15.92
Click Here to check if you`re eligible for Local Delivery
Packed with Proteins: Made with tasty fresh chicken – highly nutritious, easily digestible lean meat. Vital Vitamins & Minerals: Including A, D & E for a healthy immune system and strong teeth and bones. Omega Oils & Fats: Essential fatty acids for great skin, joint care and a superb shiny coat. Taurine: Essential for a healthy heart and good vision. …and absolutely no artificial preservatives, no colourants, no flavourings, no grain, no wheat, no soya and no dairy. Just great food packed with natural goodness!
Ingredients
Composition: Chicken 50%, Chicken Liver 20%, Minerals, Salmon Oil 0.1%, Sunflower Oil 0.1%. Additives: Nutritional Additives/kg: Vitamin A 1000IU, Taurine 265mg, Vitamin E 20mg, Iron (Iron Sulphate, Monohydrate) 10.6mg, Zinc (Zinc Sulphate, Monohydrate) 10mg, Manganese (Manganous Sulphate, Monohydrate) 5.3mg, Copper (Copper Sulphate, Pentahydrate) 1mg, Iodine (Calcium Iodate, Anhydrous) 0.53mg.